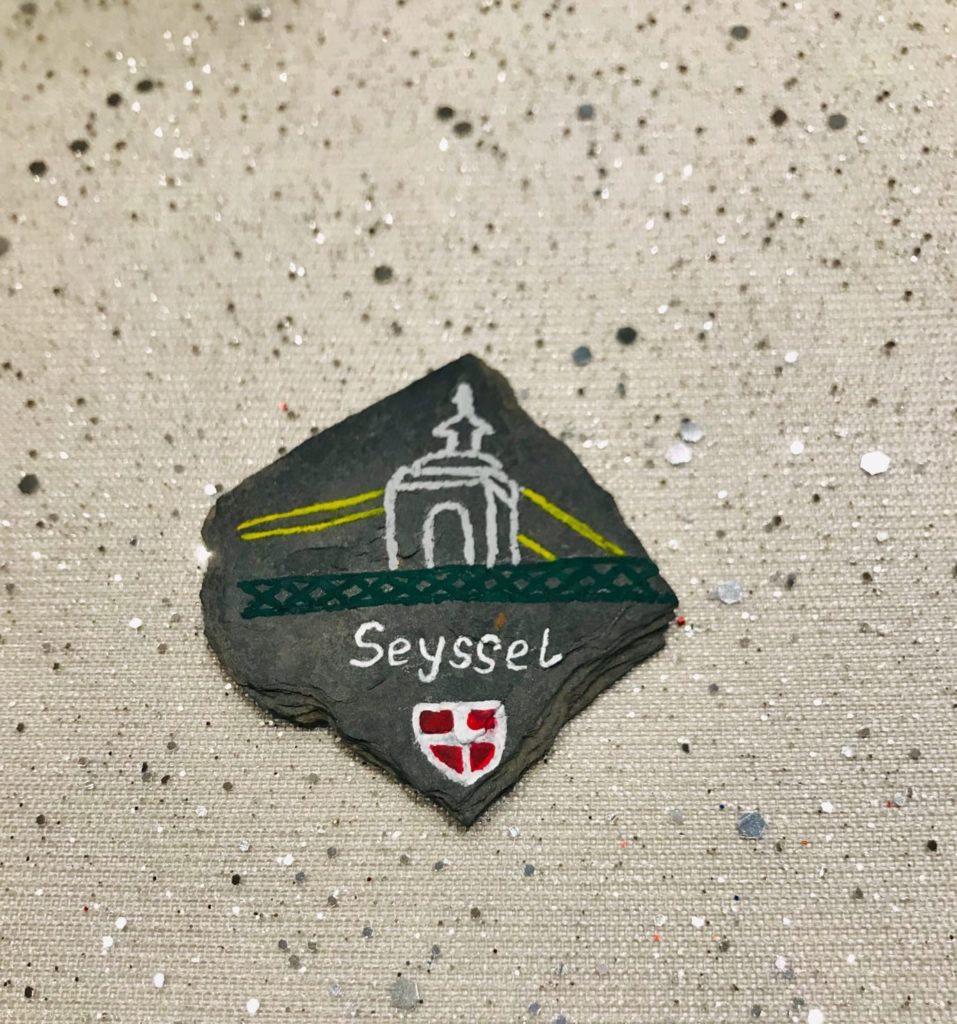 The old bridge of the city Seyssel presented on the magnet Kre-Art. The magnets are hand – made. Kre-Art paints with gouache on the shale gathered in the mountain Mont des Princes.
The price is 5 euros.
Please, use the contact form to make an order, to choose the way and the price of shipping.
The shipping for Europe made by the post service. The price of shipping depends on weight, the minimum price is 6 euros.
The magnet galaxy 🧲
After every travel I used to bring handmade magnets like a souvenir and I always wanted that my city Seyssel can propose the same type of product for tourists and citizens, that's why you can see on this page handmade magnets. A bit of creativity, paint and shale gathered in the mountain Mont des Princes and voila